The 9th International Conference for the Integration of Renewable & Distributed Energy Resources (IRED 2022) gathered researchers from 14 different countries to share information on state-of-the-art technologies, research, and applications. ISGAN delegates and experts played a key role.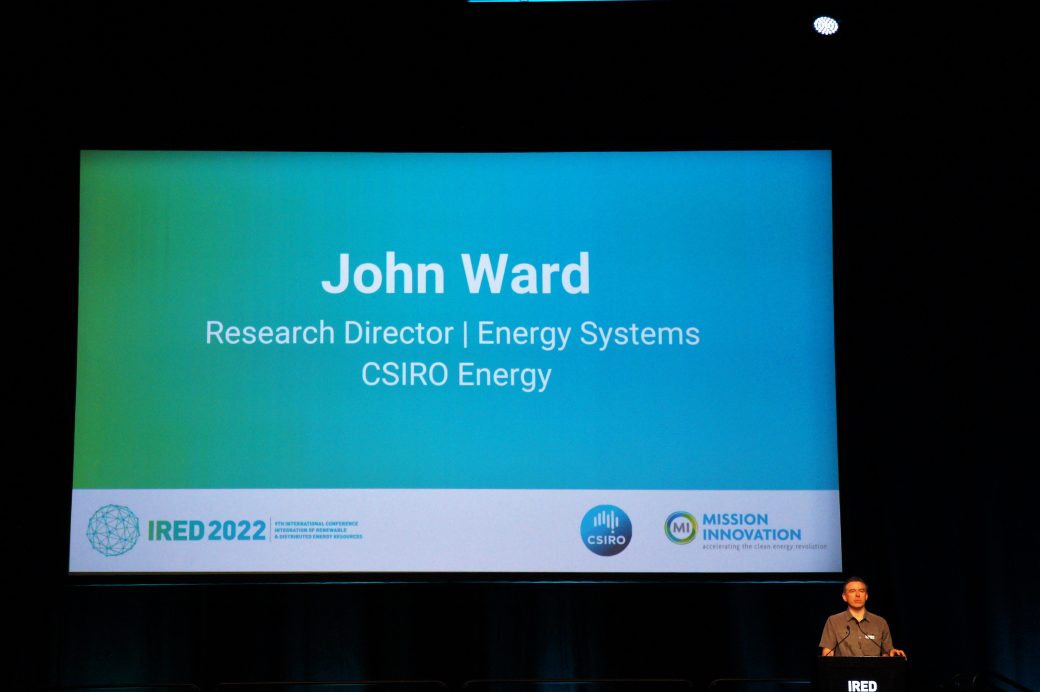 IRED 2022 was held in Adelaide, Australia, and organized by John Ward and his team at the Commonwealth Scientific and Industrial Research Organisation (CSIRO).
During the opening day, a session on Mission Innovation's Green Powered Future Mission (GPFM) included ISGAN Chair Luciano Martini. ISGAN and GPFM recently signed an MOU to formalize their collaborations which will benefit members and facilitate the broader energy transition.
On Day 2, Ron Brandl, manager of ISGAN's Smart Grid International Research Facility Network (SIRFN) introduced the importance of international research collaboration and was followed by Mihai Calin, Operating Agent of ISGAN, who hosted a panel "How Can Testing Accelerate Renewable Energy Integration?"
On the third day of IRED 2022, Austrian expert Barbara Herndler presented the results from the Working Group 6 task on DSO-TSO interaction. Finally, Matteo Troncia and Jose Pablo José Pablo Chaves from Spain won the 2022 IRED Poster Competition for their submission, "Flexibility Markets for Voltage Control in Transmission and Distribution Grids: Quantitative Assessment of a Realistic Case Study."
IRED 2022 offered ISGAN delegates and experts the opportunity to share their knowledge and learn from outside experts and we hope the collaborations between ISGAN and IRED continue for IRED 2024.